It is no shocker that there are endlessly overwhelming CRM options in the market, however, Salesforce and Hubspot are consistently the highest rated as well as reliable CRM platforms.
Both the CRM platforms, Hubspot and Salesforce offer robust and comprehensive solutions for sales to commerce to marketing in order to help you and your business grow rapidly.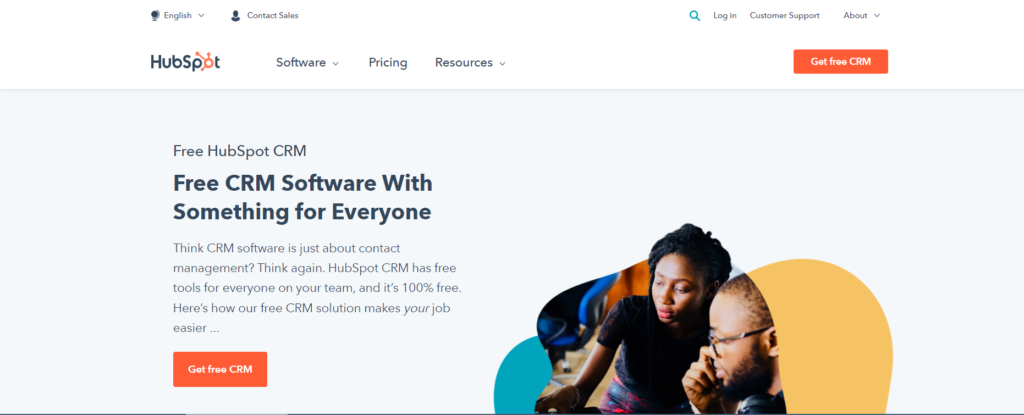 However, the platforms differ greatly in terms of ease-of-use, foundational as well as advanced features and so much more. 😇
In this Hubspot vs Salesforce review we will cover the differences between HubSpot and Salesforce related to factors like pricing & plans, offered features, ease of use, integrations and customer support so you can choose the right CRM services for your business.
What is Hubspot?
Hubspot was founded in 2006 and is headquartered in Cambridge, Massachusetts. The platform has over 135,000 customers in more than 120 countries, has more than 150 Hubspot user groups, exceeds 7M visitors per month and has 70K registered inbound users.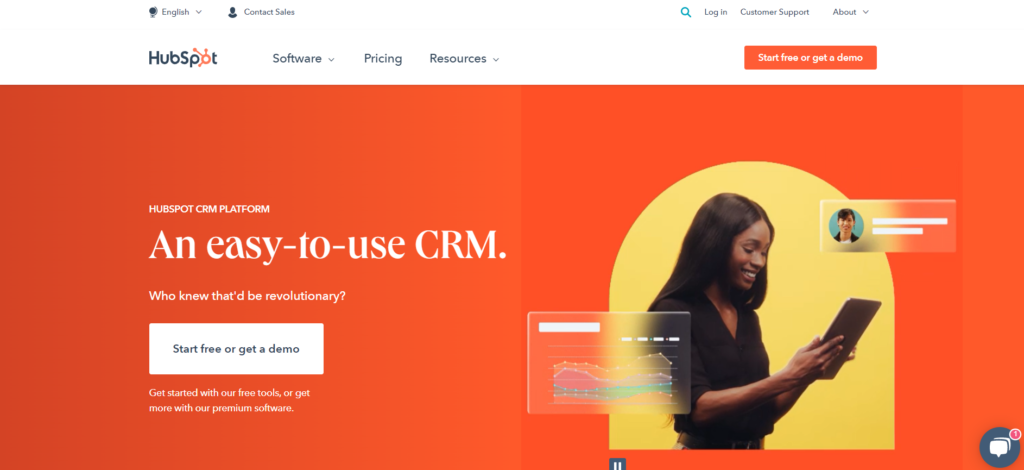 You can access advanced tools and resources related to service, marketing, sales and website management. Hubspot CRM supports over 1,030 third party integrations and API through which you can customize and personalize user experience.
Some of the tasks which can be handled via the platform services are; managing deals and ads, analyzing real time sales pipeline stats, scheduling meetings, maintaining relationships with leads, team members, prospects and customers, tracking high-quality leads, automating marketing and so much more.
What is Salesforce?
Salesforce was founded in 1999 and is headquartered in San Francisco, California. It has been around longer than Hubspot has and to still be able to claim its position in the leading CRM platforms says just how useful their services are.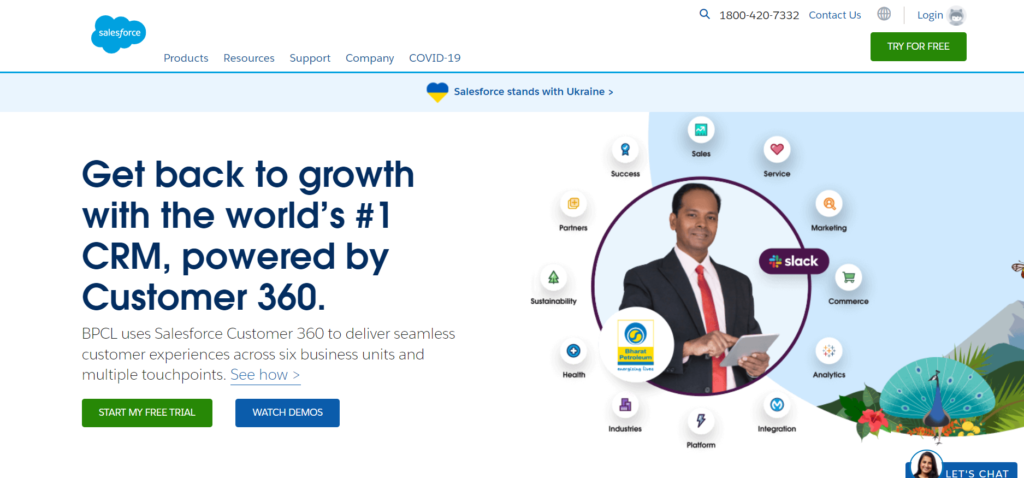 The platform has an inclusive community called "Trailblazers" consisting of more than 10 million community shapers, innovators, and disruptors.
More than 150,000 companies have been using Salesforce services to grow their business including Godrej, Cleartrip, Ceat, Pepe jeans, Genpact, Panasonic and so many more.
The cloud-based customer relationship management ( platform provides advanced technologies and applications for departments like sales, service, commerce, marketing and IT.
Ease Of Use
Even though the selection of a CRM platform depends on the services, tools and resources that are being offered, how easily you can use the interface is a common consideration. 😍
Salesforce has an extensive and comprehensive interface which is no doubt organized, easy to use and simple. However, to be able to use the Salesforce capabilities to its maximum extent you might need dedicated, experienced and well trained Salesforce administrative as the implementation and maintenance requires learning.
Hubspot, on the other hand, is pretty straightforward, intuitive, beginner friendly and less time-consuming. You can customize, organize and administer the CRM architecture to suit your business needs without the help of any dedicated admin.
So as far as Hubspot Vs Salesforce ease of use factor is considered, Hubspot is a little easier to get started with whereas Salesforce might take some time to get used to.
Features of Hubspot
It goes without saying that both the platforms must offer some tremendous features and functionalities since they make it to the top CRM platforms. So let us discuss some of the crucial key aspects of Hubspot and the Salesforce platform individually.
Ads Software
With the help of ads software you can design, organize, handle and optimize personalized ad campaigns across various channels in order to generate better return on investments.
You can specifically target prospects to convert them into customers, view highly detailed reports according to web analytics data about your ad campaigns and conversions, automate lead follow-up, integrate with advertising platforms like Facebook, Google and LinkedIn and so much more.
Sales Automation Tools
The sales automation tools lets you streamline the sales process, organize and set up a series of automated personalized sales emails, specify details to provide human-like responses, schedule emails to be sent out on particular date and time, utilize workflows to create deals, rotate leads, manage and update bulk data, etc.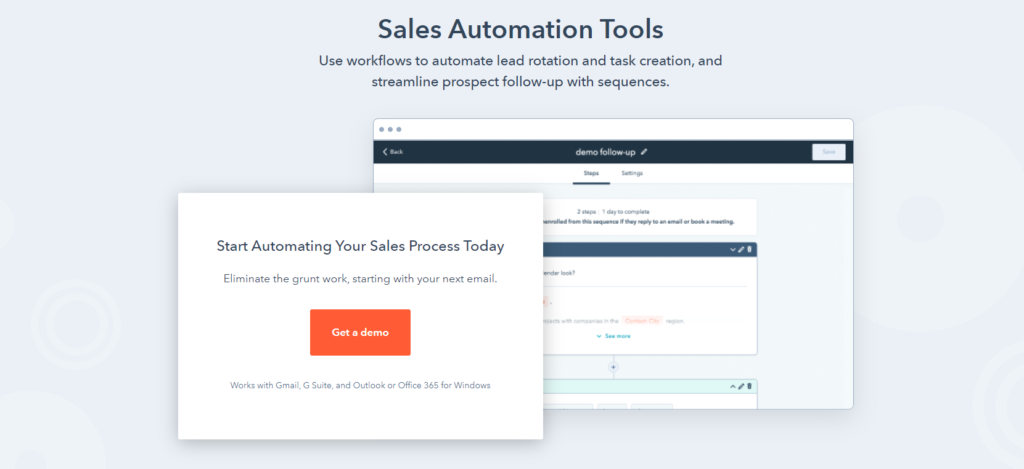 Lead Management Software
With the help of dedicated lead management software you can automate a lot of tasks such as the engagement and follow up procedure with your leads directly through CRM contact record, lead record updation as soon as a mail or meeting is done, updates on customer logs, easy customer follow ups using pre designed templates, performance insights on both macro and micro level, identify the high quality leads and so much more. 😚
Free Landing Builder Page Builder
You can very quickly create professional looking as well as eye catching landing pages in order to attract potential customers and lead generation. You can either use a built-in library of pre optimized templates or create pages from scratch.
The drag-and-drop page editor, customizing your page's content, forms, layout, and branding is a snap. You have access to WYSIWYG editor which lets you create personalized landing pages and display dynamic content by dragging and dropping components, provides analytics, centralized dashboards, supports integrations and so much more.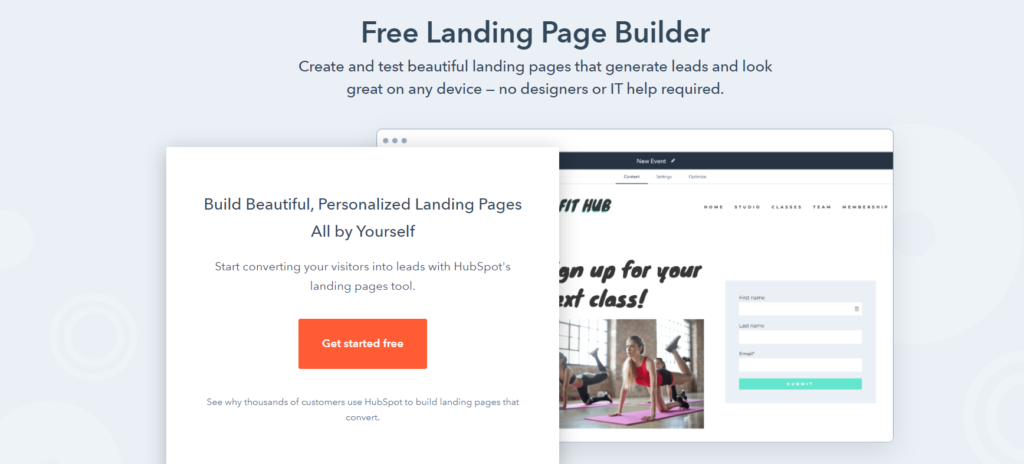 Features of Salesforce
Lightning UX
The lightning UX provides a component-based framework whose sole purpose is to help simplify the design and development process of creating an app or website.
With the help of advanced tools and extensions you can constantly create, improvise, update and provide seamless UX to your solutions by personalizing them based on customer research reports and your business needs.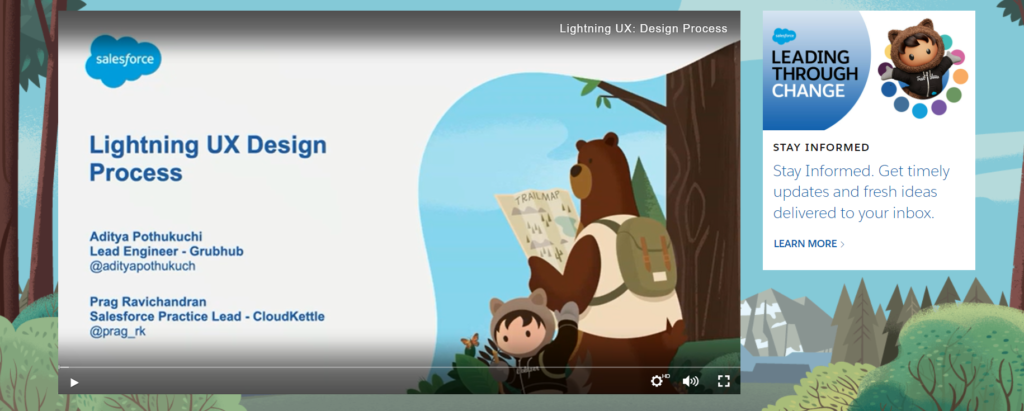 Contact Management Software
In today's time for effective contact management you require more than just spreadsheets. Salesforce contact management software lets you track your customers' history from contact to contract, analyze critical customer data, discover insights regarding your clients' issues, publish digital content, collaborate across companies, share relevant documents and so much more.
Activity Management
This salesforce feature enables you to close deal from inbox, view all of your clients' interactions and capture emails to update the whole team. 😊
You can sync your Salesforce data with email, contacts and calendars, use AI-driven insights and email tracking to boost deals and drive conversions, modify layouts, create and update CRM information, organize email and event related data, etc.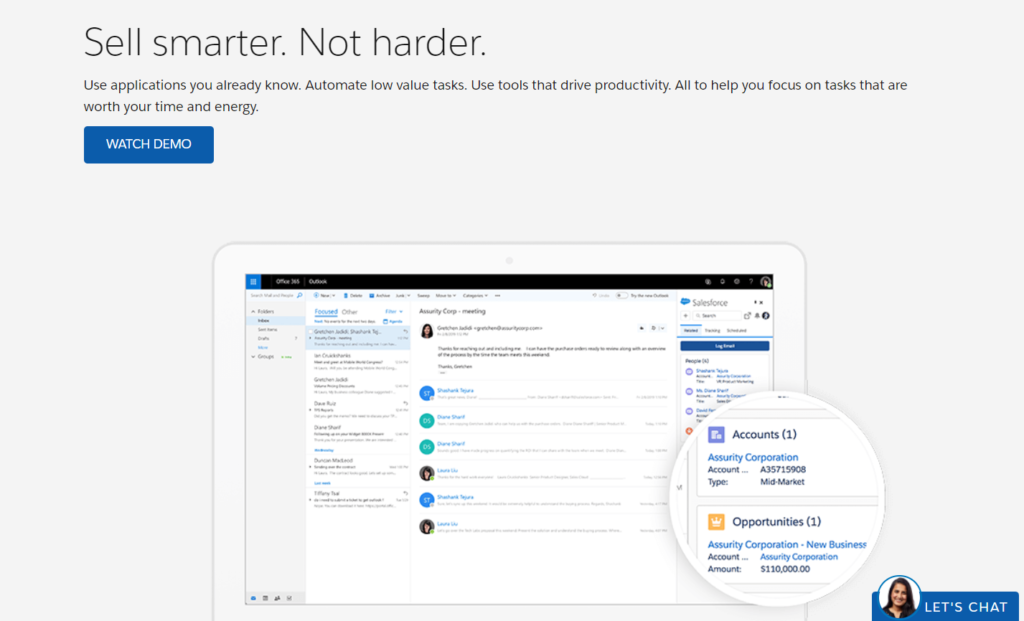 Pipeline And Forecast Management
You get access to a comprehensive view of your entire pipeline and business, real time predictive revenue forecasts, AI insights for data driven decisions, reports based on trends, create forecasts according to KPIs and filters, etc.
Salesforce Einstein
It is an elaborative artificial intelligence, a smart virtual assistant consisting of various AI technologies and resources.
This feature provides insights related to your customers' historic interactions, prioritizes leads, cases, helps you improve your relationships, create better campaign strategies to drive sales, decreases response time, discover business opportunities, strengths customer services, syncs email and calendar automatically, offers centralized dashboards, finds out business trends, deal pipelines, etc.
Pricing & Plans of Hubspot
At what prices the CRM services offered is also one of the contributing factors when deciding the right platform. The following are the pricing details of both the platforms.
You have access to both "Free" and three paid plans options namely, Starter, Professional and Enterprise. You can either purchase solutions separately or as a bundle.
Free Tools – The free plan provides tools for HubSpot's CRM, marketing, sales, operational and customer service. Some of the offered features include contact management, company insights, app marketplace integrations, reporting dashboard, email tracking & notifications, email templates, custom support, ad management, shared inbox, etc.
CRM Suite – Let us look at the bundle price which includes tools for every aspect.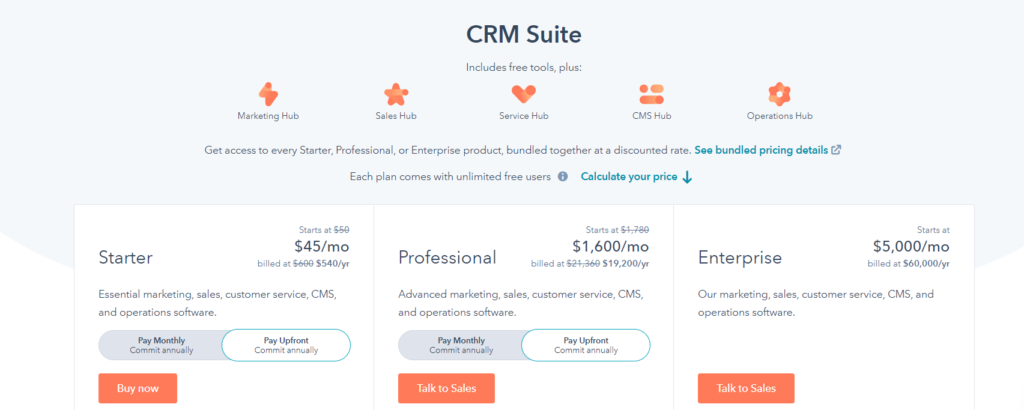 Starter – The Sales Hub Starter plan will cost you $45 per month but can be currently billed for $540 a year. In addition to all the free plan functionalities you have eight hours of calling limit per month, up to 1,000 custom properties, three automated emails per form, upto 5,000 email templates, list segmentation with 25 active lists, built in payments, unlimited email open and click notifications, etc. 😉
Professional – The subscription plan costs $1,600 on a monthly basis, however due to an ongoing offer can be bought for $19,200 for a year. In addition to the Sales Starter plan, you have access to around 100 shared email inboxes, track of upto 10,000 logged contact interactions, 16 hours calling limit per user per month, 15 deal pipelines, smart send times, forecasting, around 300 workflows and so much more.
Enterprise – You can buy this plan for $5,000 for a month with an annual billed total of $60,000 for a year. The exclusive features in this plan includes 15 types of available ads, 30 signatures per user per month,
Smart send times, sales analytics, predictive lead scoring, playbooks, single sign on, recurring revenue tracking, conversation intelligence, 1,500 active lists, 1,500 static lists, etc.
Pricing & Plans of Salesforce
Salesforce subscription terms change depending upon the selected product regarding which the further details can be supplemented via the sales team.
Sales Cloud Pricing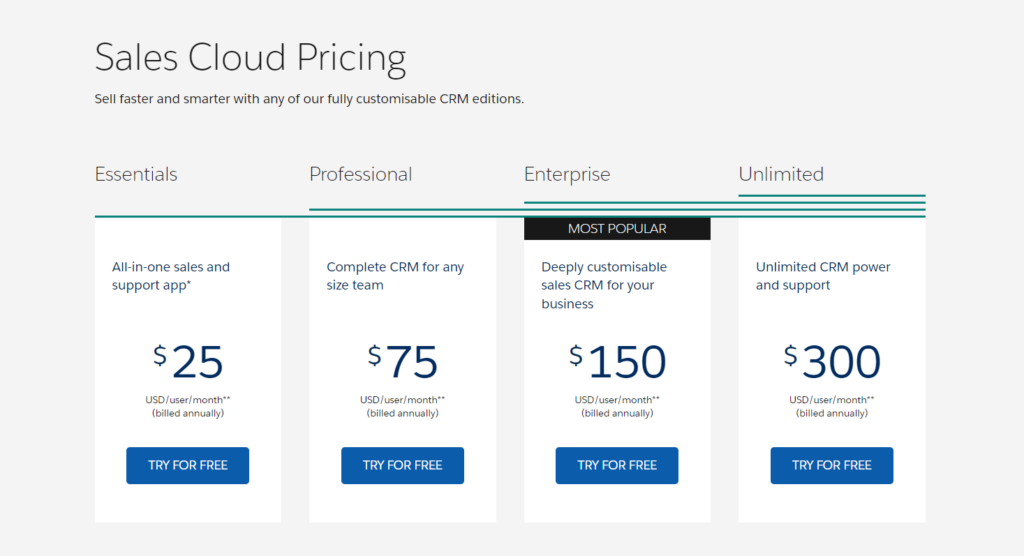 The platform offers four different pricing tiers, namely, Essentials, Professional, Enterprise and Unlimited.
Essentials – It can be availed at $25 per month with access to features like contact, account, lead & opportunity management, email integration and Salesforce mobile app.
Professional – The package can be bought for $75 for a month and in addition to the Essentials features, it offers lead registration & rules-based scoring and collaborative forecasting.
Enterprise – The plan can be subscribed for $150 for a month and offers the following in addition to all the Professional plan features; workflow and approval automation.
Unlimited – The plan can be availed at $300 on a monthly basis. It offers exclusive features like 24/7 priority support and configuration services.
Customer Support
Both the platforms offer elaborative and extensive customer support options such as dedicated blog posts, knowledge base ebooks, guides, inbound methodology, free academic courses & certifications, developer documentation, educational academy.
Hubspot – You can reach out to the company's representative via phone call, email and live chat services.

Salesforce – You can reach out to the company's support team via a number of options including live chat, feedback form, Trailblazer community and assistance team.

Conclusion – Final Say
Wrapping up our Hubspot vs Salesforce review by stating Salesforce has advanced features, customization, robust data analytics, reporting and endless integrations. HubSpot on the other hand, is easy to use, offers well-rounded marketing and sales tools at budget friendly prices.