On the entire web there are several method to monetize blog in which the best one is Google Adsense but sometime it is difficult to get adsense account. The main problem is approval of adsense account and newbie bloggers always face this problem because it is not easy to get Google Adsense approval or the main problem arises when Adsense team ban your adense account.
Then there are many other alternatives to monetize blogs and with that you can earn a lot of bucks. Here are some best Google Adsense alternative which pay higher and their policies are not more strict like Google Adsense.
7 Best Adsense Alternatives
1. Adversal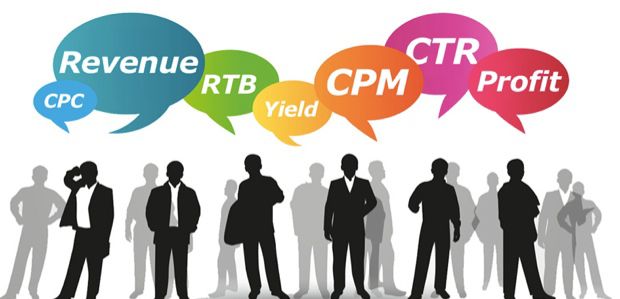 Adversal is the high paying Google Adsense alternative and it have good CTR (click-through rate) and it can work with several languages. For the approval of Adverse account you need minimum 50,000 monthly pageviews. Minimum payout of Adversal account is $20 and payment modes are Paypal, Cheque, Wire Transfer, ACH.
2. BuySellAds
When it comes to make money from direct advertisement the best way is to join Buysellads and with this program you can make more money than Adsense. BuySellAds is an advertising marketplace where you can submit your blog and advertisers check it's ranking, alexa, authority and if your blog approved then advertisers buy advertisement spots on your blog and your monthly credit will be transfer to your BuySellAds account and then you can transfer it in your bank account. This program works as middle man for buying and selling ads for which they deduct 25% money as commission.
3. Media.net
Media.net is a contextual and display ads network powered by famous search engine Yahoo and Bing. It offers high paying ads like Google Adsense. This is a best platform for bloggers or publishers and this ad network is similar to Adsense. Minimum Payout threshold is $100 and it support payment method Paypal and Wire transfer.
4. Chitika:
Chitika is similar as Google Adsense  where you will be paid on the basis of CPC ( cost per click). It always place relevant ads based on the content which helps to get more clicks. Their payment methods are Paypal and Cheque and the minimum payout for Paypal is $10 and for Cheque is $50.  Also you can choose Chitika referral program to earn more.
5. Infolinks
Infolinks doesn't offer contextual ads like Google Adsense, but this is best Google Adsense alternatives and this is highly recommended by many blogger's. Infolinks provide ads like intext, infold, inframe and intag. It's minimum payout is $50 via Paypal, Cheque, Wire Transfer, ACH and Payoneer.
6. Viglink
Viglink monetization program is totally different from other monetization programs. It converts outbound links into affiliate links and if any user make a purchase then you will get commission out of it. Many blogger like this program because they don't have to create individual affiliate account on all the networks.
7. AdEngage
AdEngage is also an online ad network and it was founded in 2004. It  is the platform for publisher to sell direct ads. You need 1000 hits per day and you can monetize adult blog also with AdEngage. Payment methods are Paypal, Cheque and Wire transfer.
Bonus:
Affiliate Marketing: You can make more money by using affiliate marketing programs. There are several affiliate programs which can help to generate more money such as amazon affiliate program.
The amazon affiliate program work when any body purchase a product through your referral and amazon provide commission for that product. Commission criteria as per amazon policy.
See this if you want to learn in detail about amazon affilliate
So, these are the list of Google Adsense alternatives network. Also you can earn with Sponsored Reviews and Paid posts. If you don't know what is sponsored review and how to get started ?, So, click over here. Let us know which of the above ad network you have used and which advertising program works best for you.